THESE JACKALOPIAN RECONSTRUCTIONS, BY MACRO-EVOLUCYISTS, HAVE BEEN ARRANGED IN ACCORDANCE WITH THE DOGMA DOCTRINE OF "MONKEY TO MAN MAME" MACRO-EVOLUTIONARY FAITH!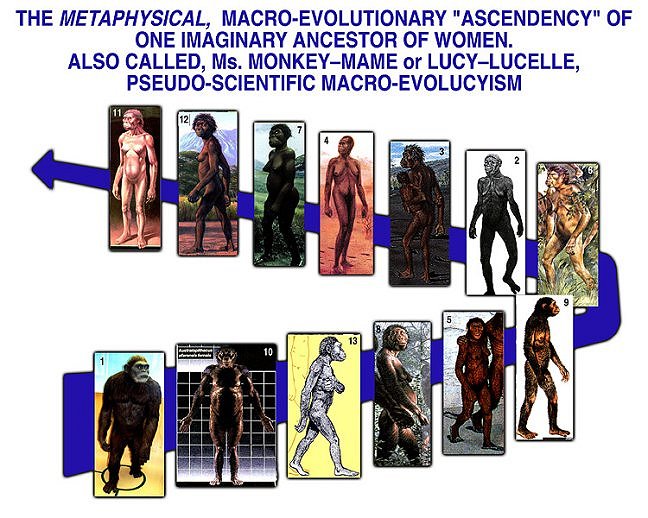 AS ABSURD AS THE SCIENCE COMMUNITY WILL OBVIOUSLY SAY THIS ILLUSTRATION IS, THE FACT REMAINS, IT IS AS LEGITIMATE A METAPHYSICAL POINT OF VIEW AS THEY HAVE FORCED DOWN SOCIETY'S THROAT FOR THE PAST 60+ YEARS! NEITHER THIS ILLUSTRATION OR THEIRS CAN BE CONCLUSIVELY VERIFIED OR FALSIFIED BY THE EMPIRICAL SCIENTIFIC METHOD.
BY FAITH, AND FAITH ALONE, YOU EITHER "BELIEVE IT OR NOT!"

Return to Contents